Pet Celebration: Meet Dolly Bird the French Poodle
Meet Dolly Bird - hand painted pet portrait artwork done in contemporary colours by Australian based artist, Sonia Farrell.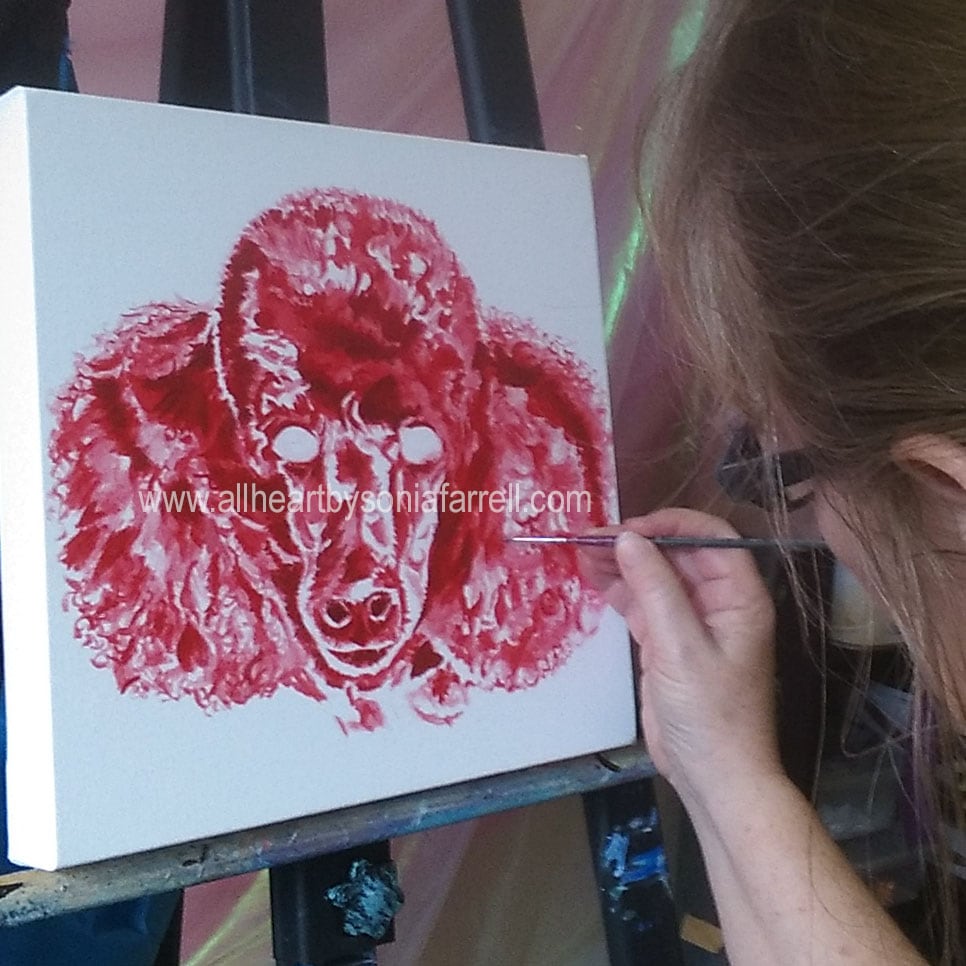 What really stood out to me as I began chatting with Cathie and Philip about their furbaby they wanted to have painted, was their utter love and devotion to their sweetie pie. Sadly Dolly Bird had recently passed, but they had been blessed with 14 and a half wonderful years with her. This portrait was being prepared for Dolly Bird's upcoming birthday celebration.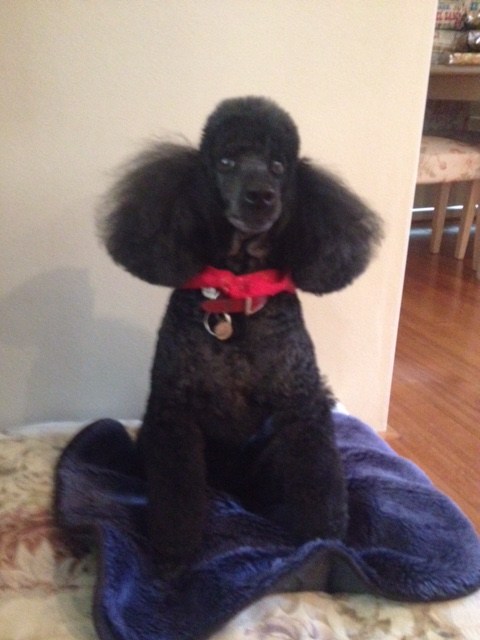 Photos of Dolly Bird provided by Cathie and Philip - Dolly Bird's Hoomans.
Without hesitation they chose RED as her colour, saying everything she had was red, which looked amazing with her beautiful black curls and dignified manner she had about her. As you may know I use colour to intuitively describe the pets I paint, so when someone sees the artwork on the wall - they instinctively get to know the pet being celebrated in the portrait.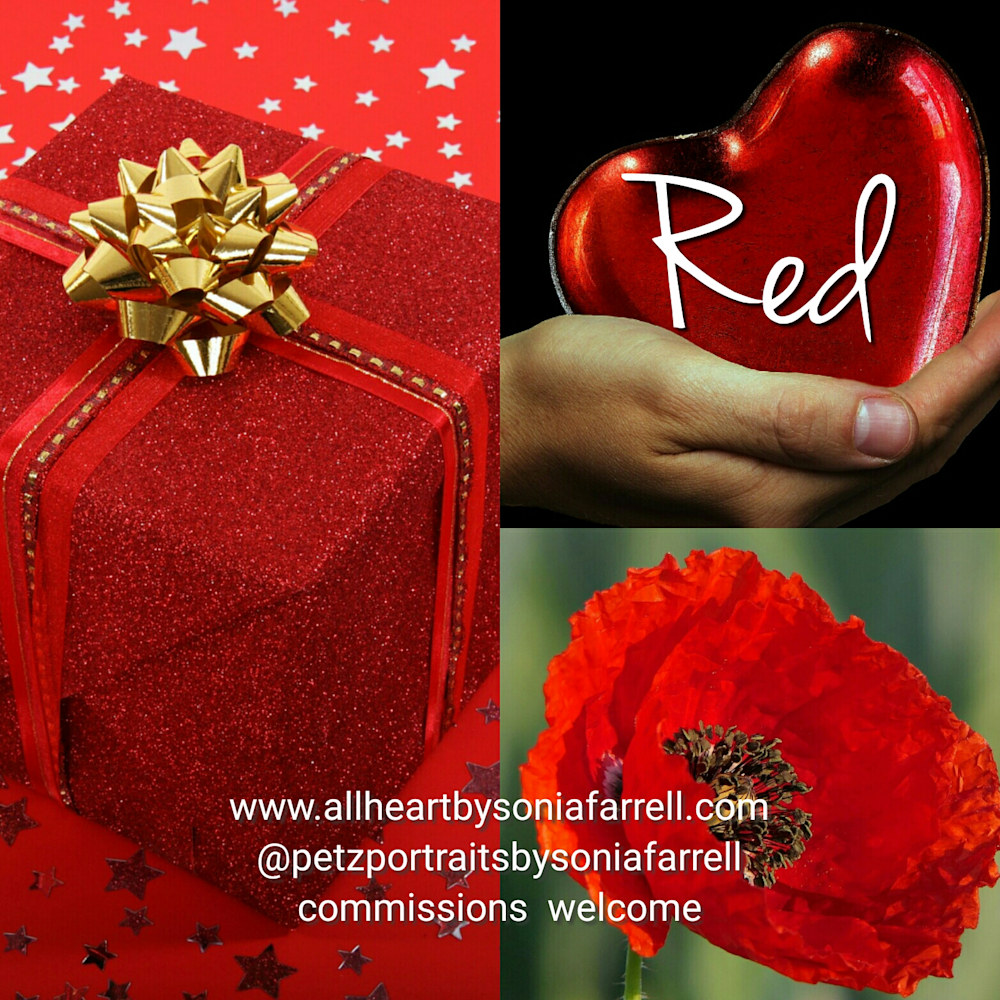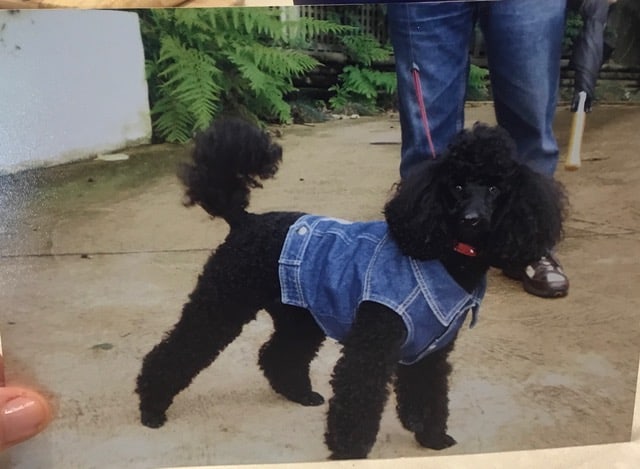 Photos of Dolly Bird provided by Cathie and Philip - Dolly Bird's Hoomans.
For Dolly Bird, Red boldly declares the beautiful, full and happy life she had. Brimming with love and joy, this pup was elegant, smart, and engagingly cheeky. She kept her hoomans entertained with her keen sense of fun and creativity - playing invented little games like find the ball 'hide and seek'.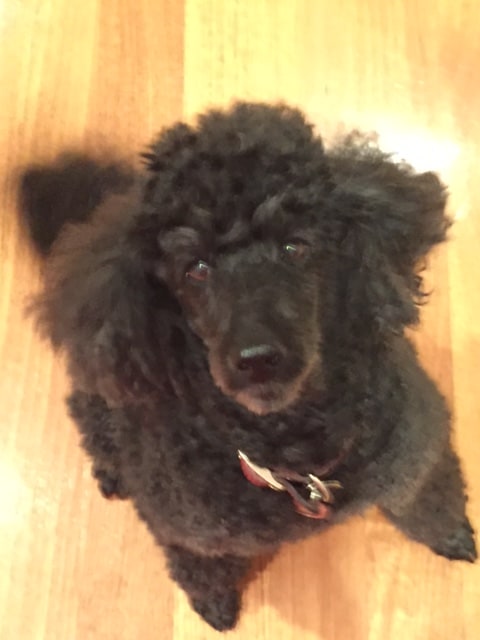 Photos of Dolly Bird provided by Cathie and Philip - Dolly Bird's Hoomans.
I often find hidden elements in the reference photos of the pets I am painting, some influenced by the amazing personalities and descriptions their hoomans have provided when they engage me to paint their pet's portrait. Here are a few of the hidden elements that have been integrated into Dolly Bird's painting:
I'd love to share the 'Studio Time' video I made when I was painting the lovely Dolly Bird's pet portrait... Consider yourself invited to visit my YouTube Channel to view Dolly Bird's very own episode...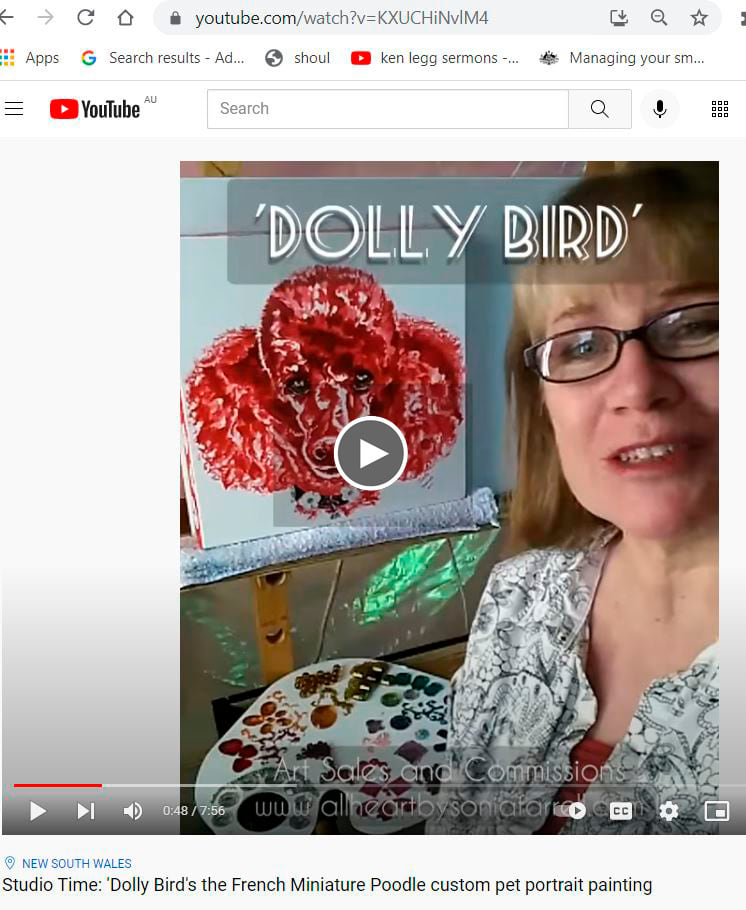 If you'd like to view Dolly Bird's final portrait - check it out in my 'Gallery of Past Custom Artworks'
You are most welcome to contact me to chat about having your pet celebrated in this fun and contemporary way. Find out more about the pet portrait paintings I do by contacting me directly, or visiting my website page that explains how to order your very own custom pet portrait painting.